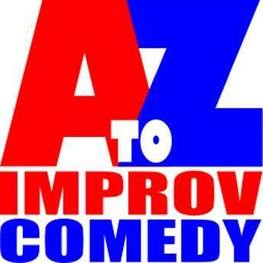 A to Z Improv Comedy
Vereinigtes Königreich / Edinburgh, City of / Edinburgh
über uns
A to Z Improv Comedy
A to Z Improv Comedy is a rather international improv comedy troupe based in Edinburgh, Scotland. We perform mostly short form games. We launched at the Edinburgh Fringe in 2013 and since then, we have had two more successful runs in 2014 and 2015. We've also performed at the Glasgow International Comedy Festival and at the Burntisland Civic Week. We have established regular shows in Edinburgh throughout the year.
E-Mail-Adresse
AtoZimprov@gmail.com
Gegründet:
2013
Spielerzahl:
8
Eintrag im Wiki:
No Data
Termine
Auftritte/Workshops
Keine Veranstaltungen eingetragen.