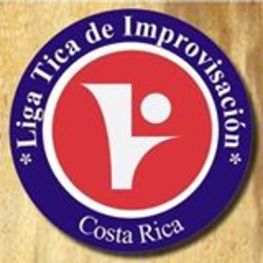 Liga Tica de Improvisación. L.T.I.
Costa Rica / San José / Chepe
über uns
Liga Tica de Improvisación. L.T.I.
Everything starts from the hand of Argentine improvisers Barbara Traverso and Javier Bacheta A.K.A. "Impro2" coming to Costa Rica by 2003, bringing and sharing the art of improvisation that for years they were coming to work in his native country. Since then the LTI is now in its Fifth International Meeting "ENIMPRO" Costa Rica, besides having held several national meetings. Also annually and periodically playing sport formats like improv match and catch . thanks to Impromptu, first national group settled and promoters of LTI. LTI today already has three more groups, Improl, Aquelarre and 3/3 Impro, all currently working on organizing the 6th ENIMPRO 2014 besides its own shows.
Anschrift
Teatro Impromptu Giratablas
E-Mail-Adresse
lti_cr@yahoo.com
Gegründet:
2004
Spielerzahl:
15
Eintrag im Wiki:
No Data
Termine
Auftritte/Workshops
Keine Veranstaltungen eingetragen.