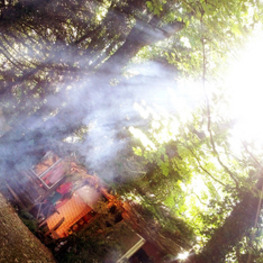 Bogprov
Ireland / Connacht / Stradbally
about us
Bogprov
An annual collection of improvisers who get together for a performance at 'The Bog Cottage' venue in Electric Picnic Festival, Ireland. The troupe is organised each year by Órla Mc Govern of The Sky Babies. Improvisers who are attending or performing at the festival are welcome to get in touch and request a slot. Past performers have included members of The Sky Babies, Coastbusters, Not The Eyes, Kill The Monster and Choke Comedy.
Members
Skybaby 1

Órla Mc Govern is Co-Director of Improv Fest Ireland, and Artistic Director of The Sky Babies - an Improv troupe based in the West of Ireland. The group performs shortform, longform, and fusionform im...
Address
Electric Picnic, Stradbally, Laois,
E-Mail
c/o theskybabies@gmail.com
Founded:
2000
Number of Performers:
0
Wiki entry:
No Data
Events
Shows/Workshops
No events listed.