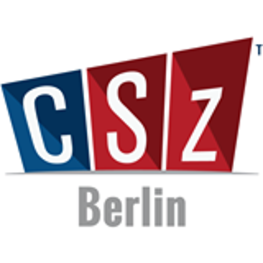 ComedySportz Berlin
Germany / Berlin
about us
ComedySportz Berlin
ComedySport is a fun, fast-paced comedy improvisation show, in English. ComedySportz Berlin has performances in several venues throughout Berlin and offers workshops for the public!
Members
noaaah

Member of ComedySportz Berlin and Good Luck, Barbara!...

Josh Telson

English-language comedian and improviser based in Berlin, Germany. Perform with 'Good Luck, Barbara!' and ComedySportz Berlin. Also a member of The Improv Amt. Producer and Host of 'piffle! a radio sh...
Events
Shows/Workshops
No events listed.