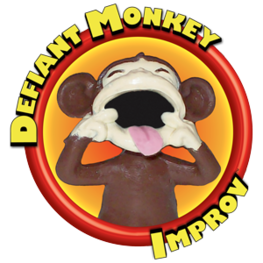 Defiant Monkey Improv
United States / New York / Niagara Falls
about us
Defiant Monkey Improv
Defiant Monkey Improv is a two-person husband and wife comedy team that creates on-the-spot theatre based on audience suggestions and participation. With over 35 years of comedy experience, Defiant Monkey Improv is the leader in Interactive Theatre in Western New York!
Members
Andrew Spragge

Andy began improvising in 2005 with ComedySportz and has been acting and directing since 1984. He has been seen in various productions over the years including A Funny Thing Happened on the Way to the ...
E-Mail
improv@defiantmonkey.com
defiantmonkey.com
Founded:
2009
Number of Performers:
2
Wiki entry:
No Data
Events
Shows/Workshops
No events listed.