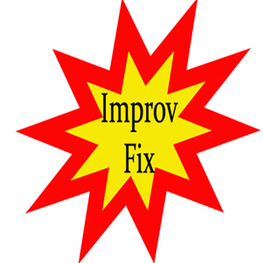 Improv Fix
United States / California / Boulder Creek
about us
Improv Fix
We are just getting started and need as much support as we can get in this small mountain valley town near some BIG cities.
Members
Heidi Drew

Improving with improv is my mantra because there's always room for improvement. We're imperfect creatures so why not live by an imprecise art? Professionally, I have a BFA and MS in art education but ...
Address
13333 Middleton Ave.
E-Mail
cheididrew@gmail.com
Founded:
May 2014
Number of Performers:
0
Wiki entry:
No Data
Events
Shows/Workshops
No events listed.