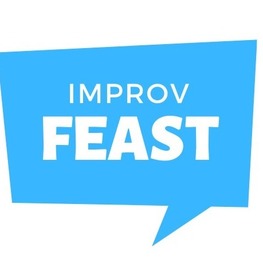 Improv Tenerife
Spain / Canarias / santa cruz de tenerife
about us
Improv Tenerife
We are the Tenerife Improv group Our motto is FEAST: Fun Everyone participates Attitude, positive, respectul, responsible Safe space to fail and be vulnerable Team, because improv is a team sport We meet every Tuesday and Wednesday night from 20:00 to 22:00, at La Guiri in Santa Cruz de Tenerife. The first hour is in English and the second hour is in Spanish.
Address
La Guiri
Calle Clavel, 9, 38003 Santa Cruz de Tenerife
Tuesday from 20:00 to 22:00
E-Mail
stevemasch@gmail.com
Founded:
2019
Number of Performers:
18
Wiki entry:
No Data
Events
Shows/Workshops
No events listed.