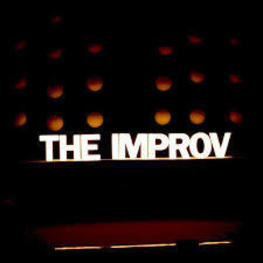 THE IMPROV
India / Karnataka / Bangalore
about us
THE IMPROV
The IMPROV is an improvisational comedy show which was started in the year 2012 in Bangalore, India. The show has no script and is totally improvised,as its name suggests. The audiences give suggestions, situations and scenarios to the host and taking the cue, the actors create on-the-spot hilarious scenes on stage.n It is hosted by Saad Khan,an Indian filmmaker. The team has performed over 100 shows in Bangalore, Hyderabad,Mumbai, Chennai, Dubai, Abu Dhabi and Sweden. It is the only Indian team which was invited and selected to perform at the Sweden International Improv Feastival in March 2016.
Address
Sazu Media Private Limited,High Ground Homes, #3rd Floor,40, off Sankey Cross Rd, Abshot Layout, Vasanth Nagar , Bengalaru Karnataka 560052
Landmark - behind Prestige Abshot Apartment.
E-Mail
info@centerstagestudios.in
m.me/THEIMPROVINDIA
Founded:
Saad Khan - creator and Host
Number of Performers:
3
Wiki entry:
Active Post
Events
Shows/Workshops
No events listed.