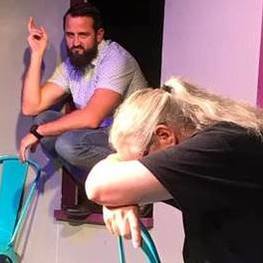 Zakk & Steve (are not friends)
United States / Texas / San Antonio
about us
Zakk & Steve (are not friends)
This improv duo creates something new every time out. Engaging in a lot of audience participation and crowd work, they often break the fourth wall, because Zakk's improv style clashes with Steve's, and that leads to disruptions and discussions. You really never know what's going to happen when Zakk and Steve are on stage.
E-Mail
scirceo@maxcreative.com
Founded:
2018
Number of Performers:
2
Wiki entry:
No Data
Events
Shows/Workshops
No events listed.