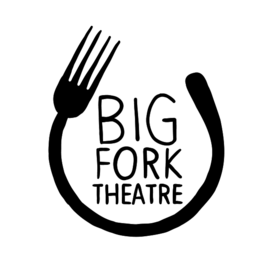 Big Fork Theatre
Australie / Queensland / Brisbane
à propos de nous
Big Fork Theatre
Big Fork Theatre is Brisbane's home of improv and comedy. Since 2015, Big Fork Theatre has established a cult following in Brisbane, with sold out runs at the Brisbane Comedy Festival and the Anywhere Theatre Festival alongside our regular weekly programming. Now, in 2022, we've opened up the Big Fork Theatre in Fortitude Valley to give home-grown Brisbane comedy a permanent home. Big Fork Theatre has been dedicated to collaborative, ensemble based improvised and sketch comedy, and that commitment to local comedy is still in place today. Big Fork Theatre is a place where you can watch Brisbane's freshest comedy shows and also learn how to get up on stage yourself! Big Fork Theatre is dedicated to Chicago and American style improv and is a not for profit co-operative. We are focused on building a comedy community, creating and supporting quality comedy, and running Brisbane's biggest and best improv training centre. Big Fork Theatre also runs the Brisbane Improv Festival. Celebrating all things improvised comedy, the Brisbane Improv Festival will showcase some of this city's best and most innovative comedians and performers as well as visiting guests across eight nights of live shows and workshops, handpicked to deliver you the funniest week of improv this side of the river!
Événements
Performances/Ateliers
Aucun événement répertorié.