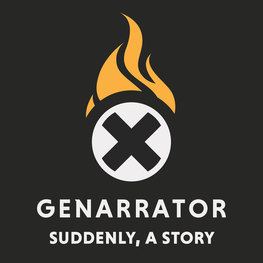 geNarrator
Tchéquie / Jihomoravský kraj / Brno
à propos de nous
geNarrator
Dan & Matej are two great buddies, who love the act of spontanneous creativity and entertaining people. geNarrator is their beloved offspring. The vigorous improv two-men show is based on absolute freedom, honest authenticity and breaking the rules of everything. geNarrator is an theatrical improv machine for instant anything. We're open to any kind of international collaboration - hosting shows, workshops, etc., so feel free to reach out to us.
Joueurs
Matej Zeliska

Copywriter, UX designer, improviser (learner and teacher) and a poet of the deed. I teach an improv group Panda from Brno, Czech Republic and perform in a two-man show project called GeNarrator with...
Événements
Performances/Ateliers
Aucun événement répertorié.