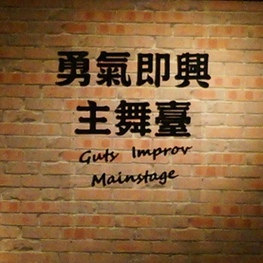 Guts Improv Theatre
Taïwan / Taipei
à propos de nous
Guts Improv Theatre
Guts Improv Theatre was founded by Hsiao-Hsien Wu in Summer 2004. It's the first improv troupe in Taiwan. Guts Improv envision to make improvisational theatre flourish in Taiwan through workshops and live performances. We have produced a variety of improv shows including: 《Theatresports》《Harold》《Improvised Musical》《Improv Romantic Comedy》《Unscripted Sci-Fi Movie》《Super Scene》《Musicalsports》《All English Shorts》《Let's Improv Jam》. Besides Taipei, Guts Improv has been touring around cities of Taiwan, Macua, Hong-Kong and Shanghai.
Événements
Performances/Ateliers
Aucun événement répertorié.