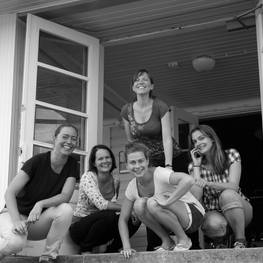 IMP
Finlande / Helsinki
à propos de nous
IMP
IMP is a group of enthusiastic improvisers who rehearse, play and perform in Helsinki, Finland – and goes on tour and explores festivals whenever we get the chance. IMP was founded in 2005 as part of the Swedish-speaking Student Theatre in Helsinki (Studenternas teaterförening rf.) and has since been a complement to the Theatre's PROG group, which works with and performs written plays. IMP's focus is on various kinds of improvised theatre: shorter scenes, longer plays, physical theatre, music improv or something else.
Événements
Performances/Ateliers
Aucun événement répertorié.