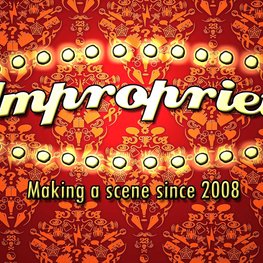 Impropriety CIC
Royaume-Uni / Liverpool / liverpool
à propos de nous
Impropriety CIC
Formed by the survivors of Oh, Wait!, Liverpool's first improvathon in 2008, Impropriety have been performing shows and running workshops ever since. Following a spectacular relaunch show at The Kazimier in January 2010, work has included 6 subsequent improvathons & 3 soaps as well as regular long and short form shows. Impropriety became a Community Interest Company in 2013 and has a strong collaborative history with DieNasty Canada and Australia. Other companies that Impropriety have worked with include BBC NorthWest, Open Culture, Threshold Festival, Liverpool One and St George's Hall.
Adresse
Flat 2
27 Sandon Street
Liverpool
L8 7NS
Adresse e-mail
improprietyliverpool@gmail.com
Impropriety
Date de création:
2008
Nombre de joueurs:
15
Inscription sur Wiki:
No Data
Événements
Performances/Ateliers
Aucun événement répertorié.