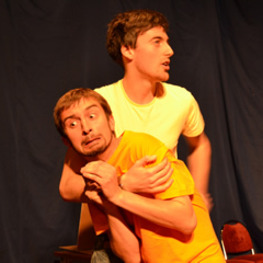 Ludus Ludius Improvisation Theatre Company
Royaume-Uni / Bristol, City of / Bristol
à propos de nous
Ludus Ludius Improvisation Theatre Company
Ludus Ludius Improvisation Theatre Company was founded in 2007 by Nathan Keates and Matt Mills. We began to create theatre through improvised playfulness. Now were a collective: Various performers, artists, actors, dancers, musicians and obviously improvisers are called upon when a project could be ideal for whom ever. Ludus Ludius are moving towards applying improvisation skill and techniques to those that may benefit personally, socially, emotionally and collaboratively.
Joueurs
LudusLudius

Check out the groups... Youth and Theatre Company....
Événements
Performances/Ateliers
Aucun événement répertorié.