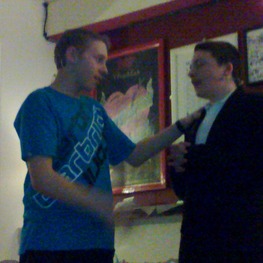 Ludus Ludius Youth
Royaume-Uni / Cardiff;Caerdydd / Cardiff
à propos de nous
Ludus Ludius Youth
The group began in school in 2010 with Nathan Keates who ran the collective Ludus Ludius with adults. Having short daily workshops and longer sessions as an after-school club too, we progressed quickly with new people experimenting with their time weekly.
Joueurs
LudusLudius

Check out the groups... Youth and Theatre Company....
Événements
Performances/Ateliers
Aucun événement répertorié.