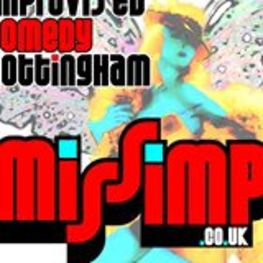 MissImp
Royaume-Uni / Nottinghamshire / Nottingham
à propos de nous
MissImp
MissImp is the Nottingham comedy scene's improv group. We're a monthly resident at The Glee Club and you can find us improvising wildly elsewhere too. Comedy improv is the fusion of sketch and theatre, with the script lying ignored on the floor. We'll take you to places you've never been… they may only exist in the gap between your suggestion and the yawning emptiness between our ears. We'll fill them with the weird and wonderful – characters of jabbering insanity driven by the random engines of improvisation.
Événements
Performances/Ateliers
Aucun événement répertorié.