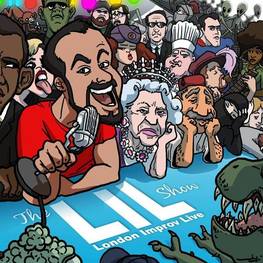 The LIL Show
Royaume-Uni / London, City of / Kilburn
à propos de nous
The LIL Show
The LIL Show (London Improv Live) is a weekly, live improv comedy radio show. We also edit it down for your podcasting pleasure. The podcast is available on all good podcast apps, at [[www.acast.com/thelilshow]]. The LIL Show can also be heard LIVE every Friday at 6pm GMT on [[k2kradio.com]] Talal Karkouti hosts the show with the help of alternating co-hosts Luc Valvona and Alex Sievewright. Previous guests include Colin Mochrie, Scott Capurro and Suki Webster.
Événements
Performances/Ateliers
Aucun événement répertorié.