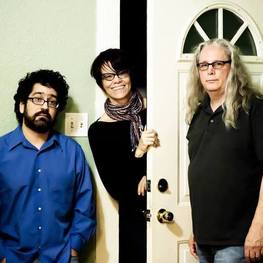 Therapy 3.0
États-Unis / Texas / San Antonio
à propos de nous
Therapy 3.0
Therapy 3.0 is a theatrical improv troupe composed of fairly intelligent, creative people, who are incapable of taking a decent selfie, no matter how hard they try. When they are forced to describe their style, they mutter something indecipherable, then one of them starts explaining how sad it is that everything must be categorized, another mutedly agrees, while the third dryly states, "Mumbleprov, it's mumbleprov," and then begins to weep ironically. Therapy 3.0 usually focuses on creating a single-scene, real-time dramatic piece.
Événements
Performances/Ateliers
Aucun événement répertorié.