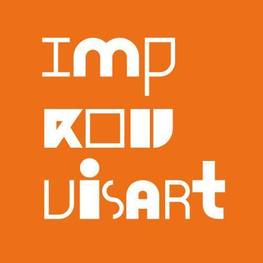 ImprovvisART
Italien / Puglia / Lecce
über uns
ImprovvisART
The group of actors was born and formed in 2009, working with the best italian teachers of Improvisation and participating in national and international workshops and festivals. After completing the three-year term at SNIT, the National School of Improv in Lecce, the company continues its training with a continuous training course on theatrical improvisation conducted by the teachers of QFC Theater, a historical transregional theater improvisation company of actors and directors, professionals of contemporary theater as the actor and director Fabrizio Saccomanno, vocal education with actress Carla Guido, Trance Mask with Simone Tani and Romain Abasq, clown with Ian Algie. Since 2012, created the original format "Improgames" and played the national improv show "Imprò". In 2015 he staged "Coincidences", the first long form of Theatrical Improvisation produced in Puglia, directed by Mariadele Attanasio (Voices and Projects - Perugia) and in 2016 produces and staged "Flow", long form theatrical improvisation with the direction of Susanna Cantelmo (Verba Volant - Rome). In 2016, the company joined the work on theatrical improvisation with a study course on Harold Pinter's texts, which staged in July of the same year in "The Pinter Rooms", directed by Fabrizio Saccomanno. The company wins the national Quinta Tinta League national theater tournament in Turin in 2014 and is in the final in the 2015 edition of the National Improvisation Championships promoted by Improteatro. In 2015 he participates on national TV in RAI1 throughout the season of the program "SuddenlyRai", national tournament in live TV, coming to the final. Now, Improvvisart has more than one hundred theatrical improvisation shows played, original site-specific theatrical formats for the enhancement of cultural assets, social theater for memory enhancement and prose including "A Time Travel," " Lecce, Mysterious, "" Murder on Salento Express, "" Train of Memory. "
Mitglieder
Improvvisart Lecce

Improvvisart is a young Cooperative Company placed in Lecce, South (South) Italy. We are officially affiliated with the National Cultural Association "Improteatro", the biggest Italian improv network. ...
Termine
Auftritte/Workshops
Keine Veranstaltungen eingetragen.