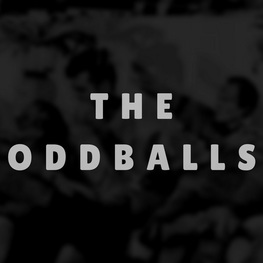 Oddballs
Norwegen / Oslo
über uns
Oddballs
The Oddballs is a fun longform team of exciting and eccentric improvisers. They create universes at the drop of a hat, and discover unexpected stories through impressive characters and thrilling moments. Coined by Kevin in 2017, for the Oslo Impro Festival marathon, with Joao and Steinar. The team now has 5 members: Kevin, Joao, Steinar, Mir, Anders.
Mitglieder
Kevin JD Gow

Impro performer + teacher + coach + producer through Impro Neuf International, Oslo. Founder and member of the Oddballs improv team in Oslo. Member of Loose Connections improv team in Oslo. Found...
Anschrift
Oslo
E-Mail-Adresse
kevin.gow@gmail.com
Gegründet:
2017
Spielerzahl:
5
Eintrag im Wiki:
No Data
Termine
Auftritte/Workshops
Keine Veranstaltungen eingetragen.