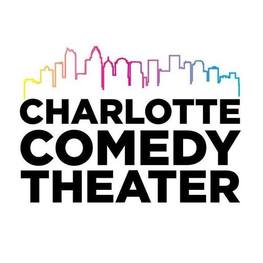 Charlotte Comedy Theater
United States / North Carolina / Charlotte
about us
Charlotte Comedy Theater
CCT was founded in 2001 by Chicago improviser, Keli Semelsberger and has been performing long and short form improv comedy ever since in Charlotte NC. CCT is also an improv training center and provides improv based corporate team building workshops. CCT was recognized as one of the top 50 comedy clubs in the US in 2016 and has 7 performance teams and works heavily with non profits in the community. Our founder Keli, was trained by Del Close, Charna Halpern, Mick Napier, Susan Messing, Amy Poehler in Chicago and now in her 23rd year of performing, she coaches teams from all over to discover their own form and to find authenticity in their play.
Address
Charlotte Comedy Theater @ Wet Willies
900 NC Music Factory Blvd
Charlotte, NC 28227
E-Mail
improvkeli@yahoo.com
facebook.com/CharlotteComedyTheater
Founded:
2001
Number of Performers:
52
Wiki entry:
No Data
Events
Shows/Workshops
No events listed.