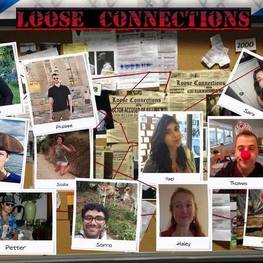 Loose Connections
Norway / Oslo
about us
Loose Connections
We are an international improv comedy troupe in Oslo, Norway. We perform in English and partial gibberish.
Members
Kevin JD Gow

Impro performer + teacher + coach + producer through Impro Neuf International, Oslo. Founder and member of the Oddballs improv team in Oslo. Member of Loose Connections improv team in Oslo. Found...
Address
Majorstuen
E-Mail
kevin.gow@gmail.com
Founded:
2017
Number of Performers:
9
Wiki entry:
No Data
Events
Shows/Workshops
No events listed.