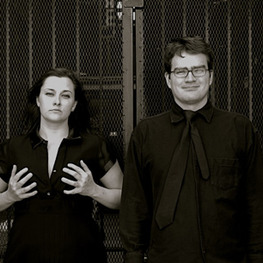 The Lusty Mannequins
Canada / Ontario / Toronto
about us
The Lusty Mannequins
They are the funniest twosome since Leopold and Loeb. Ashley and Connor are two Second City alumni who have performed and travelled all over the world!
Members
Ashley Comeau

Second City Alumna/Actor/Improviser/Writer/Producer/Dog Sitter Member of The Lusty Mannequins, Chomo and Cash...
E-Mail
lustymannequins@gmail.com
Founded:
2007
Number of Performers:
2
Wiki entry:
No Data
Events
Shows/Workshops
No events listed.