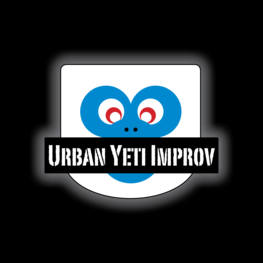 Urban Yeti Improv
United States / Alaska / Anchorage
about us
Urban Yeti Improv
Welcome to Urban Yeti Improv, the best improvisational comedy to hit the 907. UYI promises a unique and entertaining improv experience as performed by some of the state's greatest talents. Each season features a different format, allowing the audience diverse improv exposure. Our shows are inspired by an array of sources, and rely heavily on audience participation. Urban Yeti is proud to be a pioneer in bringing long-form improv to the last frontier. We believe improv is fun for all ages, but we must advise that some content may not be appropriate for patrons under 17. We perform on the first Saturday of each month at the fabulous Alaska Experience Theatre, located on 4th Avenue in Anchorage. Find us on Facebook, Twitter and YouTube to catch an Urban Yeti sighting. We look forward to seeing you!
Members
Mallory Hanus

Mallory has been studying and performing improvisational theatre since 2004. She, along with her husband, founded Urban Yeti Improv in Anchorage, Alaska where they currently reside. When she's not on s...

John Hanus

John Hanus was first introduced to improv comedy at Washington State University where he performed and directed the art with Nuthouse Improv over 10 years ago. He and his wife met there and decided...
Events
Shows/Workshops
No events listed.