Dirty Scoundrels are a improvisational theatre troupe, based in Maribor, Slovenia. They've been doing impro actively since 1998 under different monikers and formalized the troupe under this name in 2006.
History
ŠILA - School Improv League (Slovenia)
Improv League (Slovenia)
Theatrical productions
"The Gang Reads" (2017)
"The Gang Reads" is a improvised puppet play, created in coproduction with the Puppet Theatre Maribor. The play is a product of a series of workshop between the two organizations, examining the relationship of puppetry, improvisational theatre and fairytales. The premiere was held in the aforementioned theatre on the 30th March 2017. The production was also featured on the 28. international puppet festival Summer Puppet Pier, held in Maribor, Slovenia.
Members
Current members
As of 2018 the group consists of following members:
Petko Čakrevski
Jasmina Čuješ
Jernej Jerovšek
Mojca Pibernik
Blendor Sefaj
Jani Šumak
Vid Šumak
Tim Andrić
Miha Mithans
Former members
Notable former members are:
Links
Official page (slovene): http://banda-ferdamana.si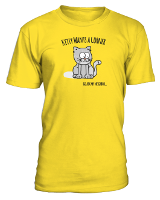 Improv-Shirts
There are now T-shirts with impro motifs. The proceeds will go to the wiki and help us continue.

Text is available under CC BY-SA 3.0 DE; additional terms may apply. By using this site, you agree to the Terms of Use and Privacy Policy.