ITC Impro Training Center
ITC Impro Training Center es mucho más que una escuela de improvisación en Barcelona al uso. Es un centro integral de formación y entrenamiento en la técnica de improvisación teatral. Fundado en 2015 por Jose L. Adserías, director general de Planeta Impro, ITC ofrece una formación que está abalada por sus más de 20 años de experiencia en el mundo de la improvisación.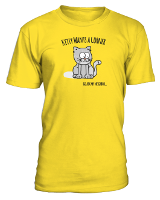 Improv-Shirts
There are now T-shirts with impro motifs. The proceeds will go to the wiki and help us continue.

Text is available under CC BY-SA 3.0 DE; additional terms may apply. By using this site, you agree to the Terms of Use and Privacy Policy.