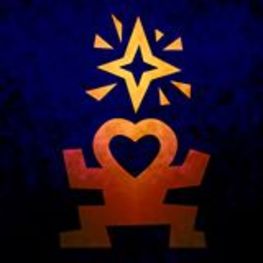 Improv theatre Stella Polaris
Finlande / Helsinki
à propos de nous
Improv theatre Stella Polaris
Stella Polaris is an improvisation theatre in Helsinki, established in 1993. At that time a few brave actors of the Municipal Theatre of Espoo decided to leap into the big unknown – the wonderful world of improvisation theatre. They founded a group, became acquainted with the doctrines of the improv master Keith Johnstone and got Stella Polaris started . In 2012 the group consisted of 15 actors, four musicians, four light designers and one producer. If Stella Polaris had an artistic manifesto, risk taking and commitment would be direct quotations from it. The development from the first embryos of improvisation to the full-length improvised plays of today is an indication of their artistic ambition. Risk taking is a necessity in improv. It is the foundation, the starting point and the vehicle of improvisation. The fact that today a considerable part of the activity of Stella Polaris consists of training others tells about the strong know-how of the group. One could playfully say that Stella Polaris is the Alma Mater of the Finnish improvisation theatre a significant number of Finnish improv groups have first started in the courses of Stella Polaris. The improvisation teaching consists of improv courses for beginners, courses for advanced learners and interaction courses for companies, schools or anyone who is interested.
Événements
Performances/Ateliers
Aucun événement répertorié.