Taking a break during a performance is always recommended when the whole performance lasts longer than about one hour. If the group has decided to include an intermission in the program, it should be scheduled for after 40 to 60 minutes,
The pause should not last longer than 15 to 20 minutes. In this time, the players should stay together in the"backstage" area in order to maintain the excitement and energy for part 2 of the scene One should leave discussions or notes about mistakes in bad or mediocre scenes for after the performance.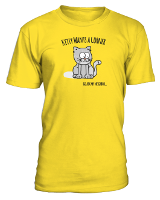 Improv-Shirts
There are now T-shirts with impro motifs. The proceeds will go to the wiki and help us continue.

Text is available under CC BY-SA 3.0 DE; additional terms may apply. By using this site, you agree to the Terms of Use and Privacy Policy.