Hobbies approach manias, but are not quite so obsessive.
Example: Passionate Angler (talks about fishing rods constantly, is busy with it constantly, is constantly searching for the newest and best fishing,...)
Fishing
Bibliophile
amateur cook
Plant cultivation (mushrooms, cacti...)
meditation
Collector (Stamps, teddy bears, coins ...)
Sports (Football, Auto racing, a snowboarding, skateboardingg, paragliding ...)
Animal breeding (spiders, earthworms...)
Hiking (hiking, climbing ...
Water sports (sailing, water skiing, kayaking, canoeing, kite surfing, surfing, swimming, high diving, * synchronized swimming, water polo, white water rafting, diving)
Representation of the Middle Ages, Roman history....
Music (piano, flute, cello, guitar, portable radio)
Photography
Painting and drawing (figure drawing, landscape paintings, oil paintings, charcoal drawing)
allotment
Dancing (ballroom dances, Latin, Salsa, Ballet, Hip Hop, Breakdancing, Jazz dancing, formation dancing)
Winter sports (skiing, figure skating, bobsledding, ski jumping, curling)
Pub Sports (snooker, pool, darts, foosball)
Skittles, Bowling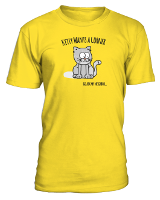 Improv-Shirts
There are now T-shirts with impro motifs. The proceeds will go to the wiki and help us continue.

Text is available under CC BY-SA 3.0 DE; additional terms may apply. By using this site, you agree to the Terms of Use and Privacy Policy.