The term "soap" describes a widely spread television program format, but also, borrowing from it, a evening-filling long-form format for improvisational theater.
In television, one can distinguish between the reality show and the traditional fictional "soap opera".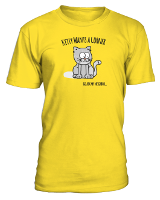 Improv-Shirts
There are now T-shirts with impro motifs. The proceeds will go to the wiki and help us continue.

Text is available under CC BY-SA 3.0 DE; additional terms may apply. By using this site, you agree to the Terms of Use and Privacy Policy.